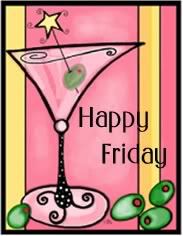 although its not very happy at all.
BUT! On a brighter note, I DO want to thank my lovely bloggy friends for all of my awards! You guys are so great, and just when I need it the most :) I really appreciate all of the feed back and awesomeness everyone has shown me. It truly has helped me through some days.
Firstly,
A big THANK YOU to
Shania
for my
Kreativ Blogger Award
:) PLEASE check out her page and leave her lovely comments!
I am passing this along to...
Live It, love It
Green Ink
Carlotta My Way
AND
A big THANK YOU to
Float On
for my
Cool Friends Award thingy
:) Check out her blog as well and leave her lots of love!
Here are the rules:

"This award is bestowed on to blogs that are exceedingly charming. These kind bloggers aim to find and be friends. They are not interested in self-aggrandizement. Our hope is that when the ribbons of these prizes are cut, even more friendships are propagated. Please give more attention to these writers. Deliver this award to eightbloggers who must choose eight more and include this cleverly-written text into the body of their award."
I am passing this to only a couple people because I have to leave work! ...
Apartment 10
Xanabioticx
Naturally Nina
Thanks everyone :)
Have a fabulous weekend!!