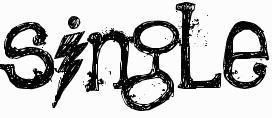 Well here it is.
My new life.
I moved basically everything yesterday with my parents and two of my friends helped. Thank god, because T didn't want to take any of the furniture, so I had to take everything except the TV and a small dresser. So the truck that we rented wasn't quite big enough but we managed to fit almost everything in the truck and our cars.
What a disaster... Now I have to go back there and clean tonight so I can potentially get my money back from the landlord, who is in hate mode for me now because I didn't give her that much notice in the move. Sorry lady, it was unexpected -- I wasn't totally planning to move!
I dont ever want to say "i know" and i dont ever want to hear "ull be okay" again ..... or "i know, but ull be okay" LOL sara.
Crazy.... T came back yesterday when we were moving my stuff. So awkward. I gave him my letter, hopefully he reads it. That would be nice. I mean, if he wants to call me and talk sometime soon, I am all for it. I do not want him cut out of my life forever... i still love him so much. It's just right now we would never work. There is too much stuff against us that shit just keeps getting fucked up and maybe this is for the best. Who knows... I dont. Im just going day by day and seeing what happens next. No clue.
I haven't lived at home in 7 years and I haven't been single for more than like a month in more than 4 years. Holy crap..........
I really didnt want to move home. I looked at different homes in the area, specifically Ryan Homes, and really ended up liking them a lot. Now I am in need of a roommate.
If only I could pick and move far away instead of moving back home with my parents. I would find a new home start fresh and work at creating the best life possible for me. During some of the worst points of this break up I'd pretend house hunt and imagine a new life. My favorite homes were always from Ryan Homes. They have homes for sale in warm sunny places, how couldn't I be happy starting a new life where it's always sunny? Hopefully buying a home is along the next steps in my life instead of renting.
I don't even KNOW how to be single! What do I do!!?
257 - Single Malt
Originally uploaded by Single Malt