i decided that i need a talent.
i mean i have a couple, but nothing that is really helpful or anything.
I have no idea what it could be.
I wish I could sew so I could make my dream handbags, but I dont know how to! I want to draw and design stuff, but I suck at drawing. I want to design websites, but I dont know how to either. i want to make jewelry, but that is so hard!


i could probably learn, but i have no time!
I guess my talent is writing.... but I feel like I need to get something published in order for it to be "real".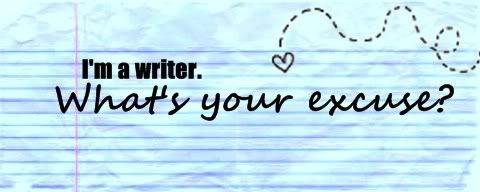 (ok im not a mother... but the rest is relevant!)
OH! so my other talent (because i just remembered this! duh) is going to the dog shelter and socializing them and giving them love. I mean I am pretty good at it, I've gotten two dogs adopted that way from just spending time with them.... So.. i guess you can call that a talent right?!
I want to design some sort of notebook or something funky for a giveaway, maybe I will... that would be cool! I need to do a giveaway for my wonderful bloggie readers!
Can someone give me advice on how you go about giveaways?! Like how do you pick the winner?
So.....