Well. It was not what I was expecting, almost worse.
Everyone in advertising and news has to re-apply for their jobs. They are eliminating 20 advertising and 50 news jobs.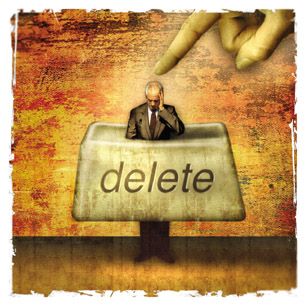 The position that I have, which is technically two right now, account manager and account executive, they added one more account manager position and they have 17 account executive positions. There are 19 account executives right now, but they are eliminating jobs from managers and sales associates, so the account executive position is going to be a tough get against some managers.
It is quite honestly, insane. I mean, we have to re-interview for our jobs, which mine is on Monday. And we may or MAY NOT be offered them back. I mean, WTF. I understand why they need to do this but its going to be a really shitty next two weeks. How are you supposed to work under those conditions and actually pitch to advertisers for them to advertise with us?! I mean, I was definitely never RA RA go my company or anything like that, but now? You except me to go along with my business and sell! sell! sell! while this may or may not even be my position in 2 weeks? Really?
Way to motivate..